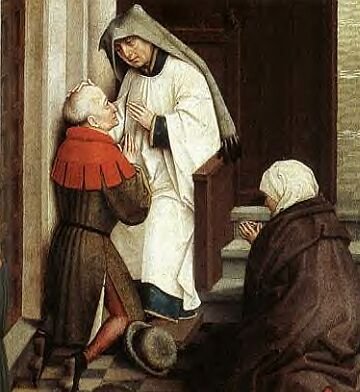 The Sacrament of Confession
The following is taken from a sermon for the Third Sunday of Lent by our Lenten guide, St. Alphonsus Liguori, Doctor of the Church:
"After we have offended God, the Devil labours to keep the mouth closed, and to prevent us from confessing our guilt. St. Antonine relates, that a holy solitary once saw the Devil standing beside a certain person who wished to go to confession. The solitary asked the fiend what he was doing there. The enemy said in reply: "I now restore to these penitents what I before took away from them; I took away from them shame while they were committing sin; I now restore it, that they may have a horror of confession."
St. Alphonsus Liguori, pray for us.