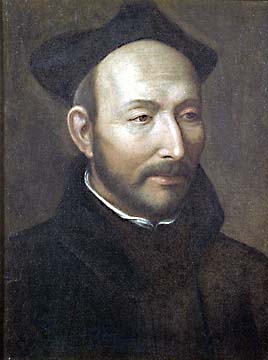 Over at
America
they're up to their usual nonsense, posting
a press release
from a Soros funded group as though it were true, much less news. No comments had been posted, so I decided to be the first. I wrote "Would that
America
transmitted Catholic teaching with as little demurral as they do the press releases of the Soros-funded Center for American Progress." The comment was removed within the hour.
UPDATE: Justin Martyr suggests we (few, we happy few) all have a go at posting the removed comment verbatim. I call this inspired, and I expect
America
's response will be instructive to observe.
UPDATE 2: We have
America
's response (see comments), and, as predicted, it is instructive.
Query: is it pointless snark to characterize a comment as "pointless snark?"
UPDATE 3: Please stop trying to post the comment at
America
. A truce has been declared (see comments).
St. Ignatius Loyola, pray for us.