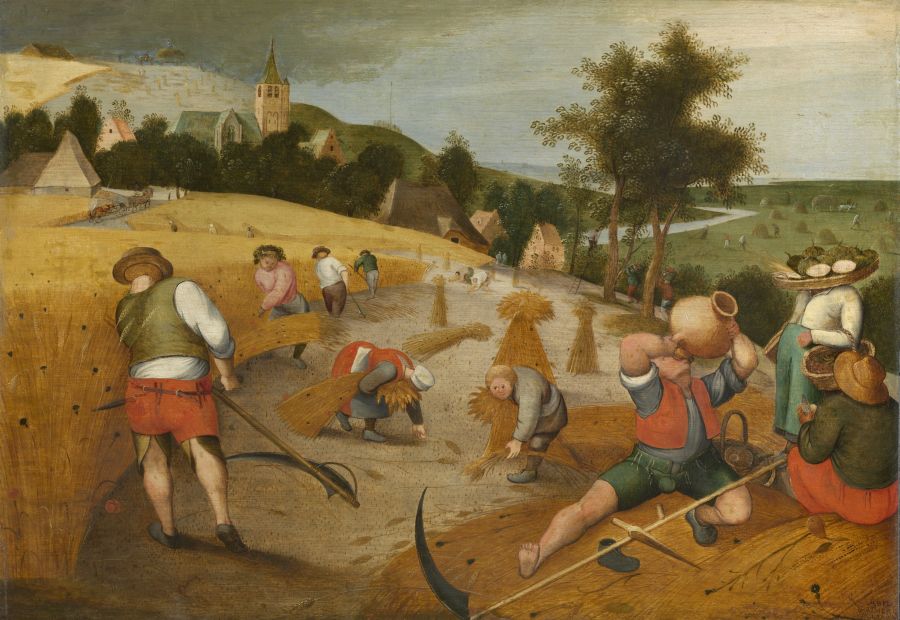 "Summer" by Abel Grimmer
The following is adapted from fisheaters.com (more here):
Wednesday, Friday, and Saturday after Pentecost Sunday, (this year - June 15, 17 and 18), are known as "Whit Embertide." Ember Days are a favorable time for priestly ordinations, prayer for priests, first Communions, almsgiving and other penitential and charitable acts, and prayer for the souls in Purgatory. According to medieval lore, during Embertide, the souls in Purgatory are allowed to appear visibly to those on earth who pray for them.
Embertides are also traditional times for women to pray for children and safe deliveries.

Also according to folklore, the weather conditions of each of the three days of an Embertide foretells the weather of the next three months. Thus, the weather of Wednesday of Whit Embertide foretells the weather of July, Friday foretells the weather of August, and Saturday foretells the weather of September.
Catholics are no longer obliged to fast and abstain from meat during Embertides, but neither are they prohibited from doing so. I say, try it and see.