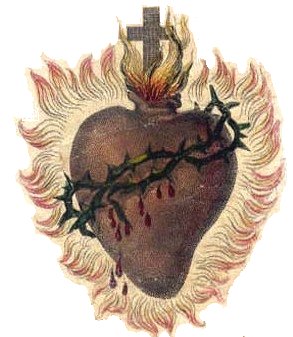 We have seen how Fr. Croiset lists "unmortified passion"
among the major obstacles to devotion to the Sacred Heart of Jesus
.
Here is Fr. Croiset on unmortified passion:
"[T]here are generous souls who resolve to conquer all obstacles and who make serious efforts, but who will not go against their natural bent; they spare some failing that is in harmony with their inclination; and this one enemy spared, this one unmortified passion, this one fault which they will not correct, this one bond which they will not break, makes them limp along all their life, and prevents them from arriving at this high perfection to which they are called."