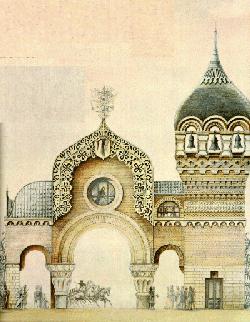 This inspired "The Great Gate at Kiev"?
Mussorgsky's "Pictures at an Exhibition" was inspired by ten drawings and watercolors done by a recently deceased friend named Victor Hartmann. You may look over some of the surviving works
here
. Strange that such great music was animated by such pedestrian artwork.