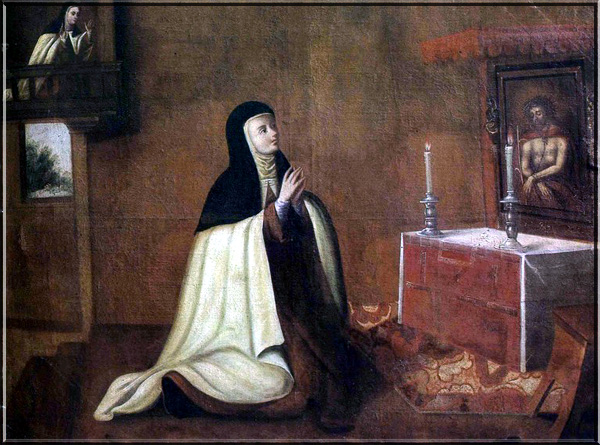 St. Alphonsus Liguori advises that "to reap more abundant fruit from Communion, we should make a fervent thanksgiving." In support, St. Alphonsus cites St. Teresa of Avila:
"After Communion let us be careful not to lose so good an opportunity of negotiating with God. His Divine majesty is not accustomed to pay badly for His lodging, if He meets with a good reception." [Way of Perfection, ch. 35.]
St. Teresa of Avila, pray for us.