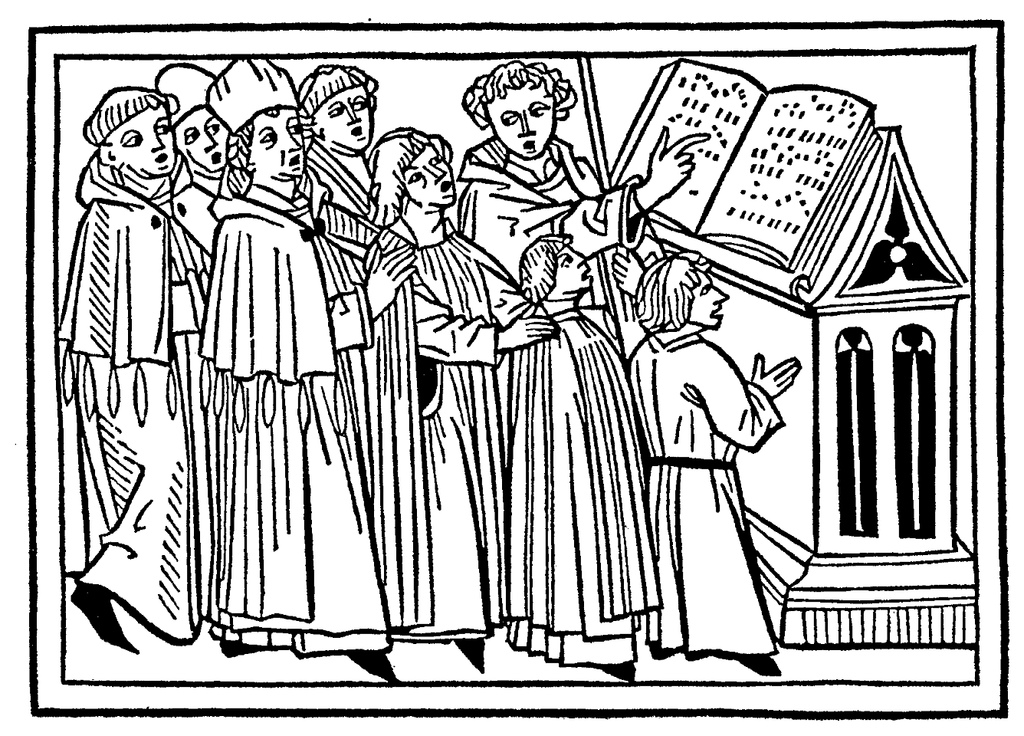 The original "old school"
We've posted before about how to pray always, which St. Luke (Luke 18: 1-8) and St. Paul (1 Thess 5:17) say we ought to be doing. Praying the Divine Office is a good way to pray (practically) always, and the internet has made this very easy. You don't have to buy an expensive multi volume set of books anymore, since the Office can be found online on several sites, which means anyone who has a smart phone can say the Office anytime they want. I like Divinum Officium, which offers a choice of several formats, from pre-Trident monastic to the 1960 version. I tend to use pre-Trident monastic, mainly because they don't have anything more ancient. The texts are presented side by side in Latin and English.
At several points you must make the sign of the cross, and you also have to bow your head once. On the bus, this sometimes draws curious stares.