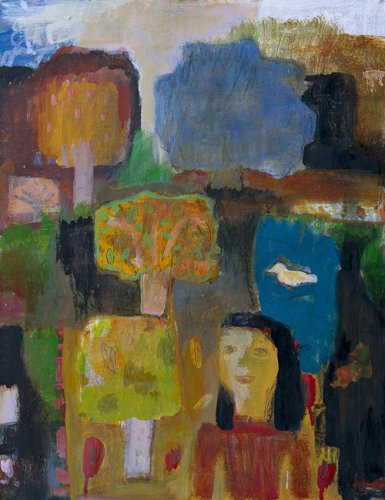 "Mary Magdalen" Albert Herbert, 2001 AD
I never heard of Albert Herbert before today. I was listening to Paul Hillier on Spotify, and this very interesting album cover caught my attention:
Some internet searching revealed that the painter was an Englishman named Albert Herbert. More internet searching revealed that Herbert was a Cockney, born in Bow in 1925, drafted into the English army in 1943, and landed at Normandy in June, 1944. Although his regiment suffered 75% casualties, Herbert somehow survived the fighting unscathed all the way across the Rhine and into Germany.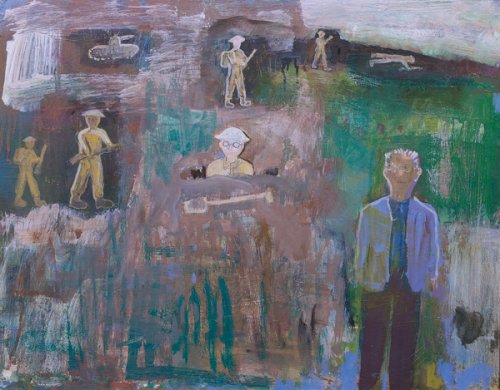 "He Remembers Himself as a Soldier Aged 18," Albert Herbert 2003
When the fighting was over, a school friend, Bryan Forbes, who would later become a famous movie director, lied about Herbert's qualifications in order to get Herbert the job of assistant stage designer for armed forces productions. This was the beginning of Herbert's artistic career. After he was demobilized in 1947, Herbert won a series of art scholarships, including one to the British College in Rome. While there, Herbert felt himself drawn to Catholicism, and soon converted. Herbert treated religious subjects often, and some subjects, like Jonah and the whale, he painted many times.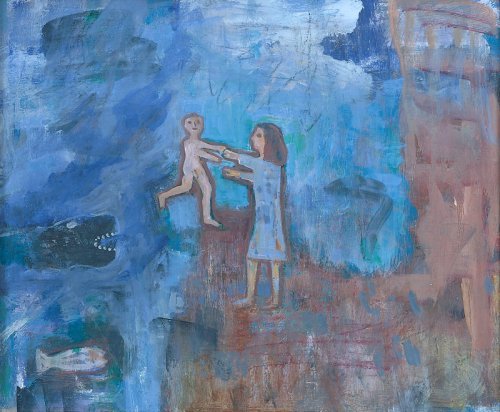 "Jonah Arrives at Nineveh," Albert Herbert 2004
Herbert died in 2008. Many of his paintings can be viewed
here
.