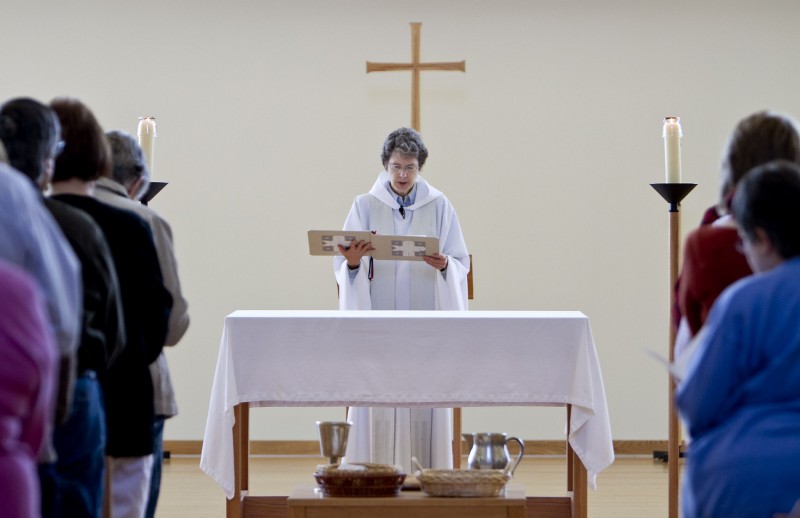 Sister Lynn Smith presides over, hmm, what shall we call it?
Or

are they shadows of things

that may be, only? I prefer to think they are merely the shadows of what might have been, but, thank God, never will be.

Ex-nuns say Mass at Holy Wisdom monastery in Wisconsin. Here's what goes on, and here are photos.
An observation: my ear ring dictum applies.
Least surprising fact: they boast that their church is the greenest in Wisconsin (or something).
UPDATE: These former Benedictine nuns were the last of their congregation, and deeded the congregation's property to themselves before being dispensed from their vows.
St. Benedict, pray for us.