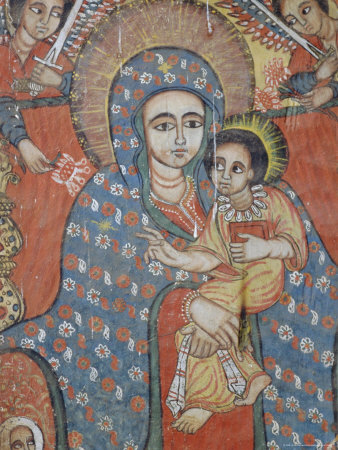 Mural of Jesus and Mary, Gondar Ethiopia
The following is taken from a sermon for Easter by our Eastertide guide, St. Alphonsus Liguori, Doctor of the Church:
"Honour the mother of God every day by some particular devotion, and by fasting on every Saturday. She is the mother of perseverance, and promises to obtain it for all who serve her. . . . Above all, it is necessary to ask of God every morning the gift of perseverance, and to beg of the Blessed Virgin to obtain it for you, and particularly in the time of temptation, by invoking the name of Jesus and Mary as long as the temptation lasts."
St. Alphonsus Liguori, pray for us.