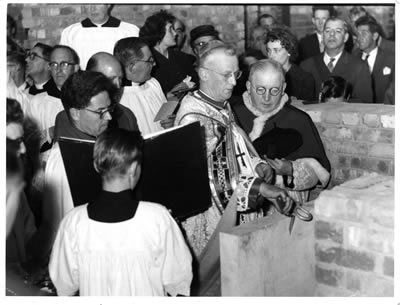 Underestimated scope of liturgical changes and proved a poor guide to what the bishops wanted
From a letter to Evelyn Waugh from Archbishop Heenan, August 20, 1964:
"I think that the leaders of the new thought (if that is not too strong a word) are not so much the young pops as the Catholic "intellectuals".
"....They regard us as mitred peasants and look for guidance to the continental clergy."
"....The hierarchy is in a difficult position. . . . Most of us would be content to delay changes but the mood of the Council compels us to act."
"But do not despair. The changes are not so great as they are made to appear. . . . I shall be surprised if all of the bishops will want
all
Masses every day to be in the new rite."
Elizabethan martyrs, pray for us.