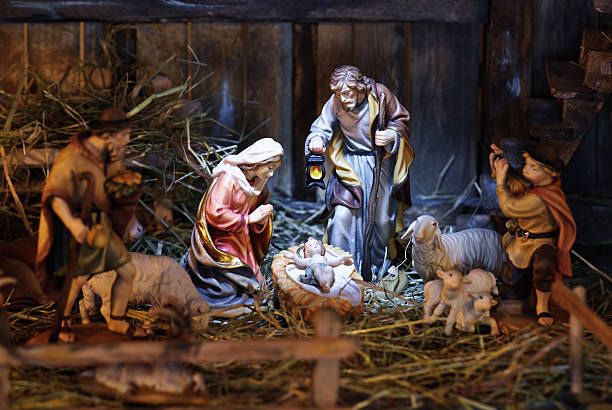 Nativity Scene - the Hicks family's set is somewhat less fancy
When I arrived home from work last night I noted with pleasure that the Hicks family creche had been installed in a place of honor. I also noted a peculiarity in the placement of the baby Jesus - someone had balanced Him upon the wings of the angel who stands (flutters) atop the stable. Suspecting a comedic motive, I inquired of young Filius why the baby Jesus had been so placed.
Well, Filius began, it is too early for baby Jesus to be in the stable. Also, Filius continued, I wanted to show that Jesus is above the angels.
If I'd spent a thousand years considering the matter, I could not have come up with a sweeter and wiser answer.